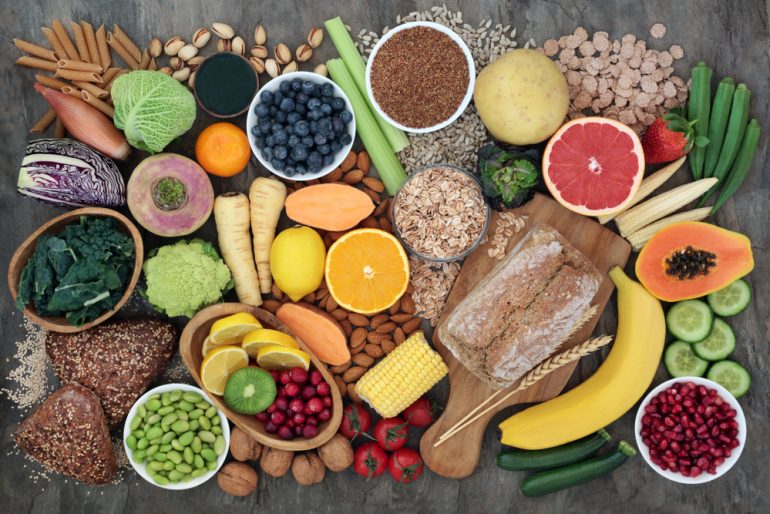 Eat your dinner early. Have light dinner. Don't eat too much carbs for dinner. These are some of the dilemmas that surround our last meal of the day.
And all this just makes it even more difficult to decide a healthy, nutritious meal. Here are some noteworthy tips. You can decide which one suits you perfect.
High protein dinner – Low carb but high protein for people who workout a lot and want to add more muscle less weight. Masoor Dal soup, 3 Bean/sprouts salad and Tofu or mutton curry with just 2 rotis. Complete with 1 glass chaas.
Weight watchers dinner – When you want to keep a check on your weight Mushroom soup and mixed vegetable salad with tofu/sprouts and cucumber raita
High fibre dinner – When you want meals with high satiety. Kachumber salad (onions turnip cucumber tomato and carrot), brown rice/multi grain rotis with rajmah, Bhindi ki sabzi.
Late night dinner – When work hours are beyond normal bed time Ham /cheese and lettuce sandwiches and fruit smoothies
Think healthy – Grillers Barbequed -Grilled veggies, grilled Tofu or grilled chicken/fish with lettuce and beetroot salad
Think easy dinner – When a person is fatigued and wants a quick easy meal. Pasta with Pesto or Arabiatta sauce with seasoned veggies ( like -broccoli, cauliflower zucchini, 3 colored peppers) with garlic bread. Pasta Sauce can be bought if need be.
One pot meal – All done in one shot Chick pea pilaf/pulau or Chicken/mutton Biryani or Meat in a pot
Big family home dinners – when all the family members sit down to eat a decent home cooked full course meal. This can be a full course meal with soup or/& salad, rotis, alu methi curry, dal tadka or fish curry , 1 cup curd ( optional). Complete with a small bowl of cut fruits 30 minutes post meal.
Dinner on the `GO' – Need to eat a good home meal while travelling. Easy, no fuss but hearty. Kathi rolls – Achari chicken or Achari vegetable (carrot, beans, onion potato and cauliflower) rolled in a roti.
Here are two more…
Dinner – Vegan style Tomato rasam and broken wheat upma or rotis with vegetable stew (potato, onion, peas, carrots)
Dinner – Health freak Jowar rotis with palak paneer (paneer substitute with tofu), or ragi balls with green and beans sambhar, egg white scrambled and skimmed thin buttermilk.