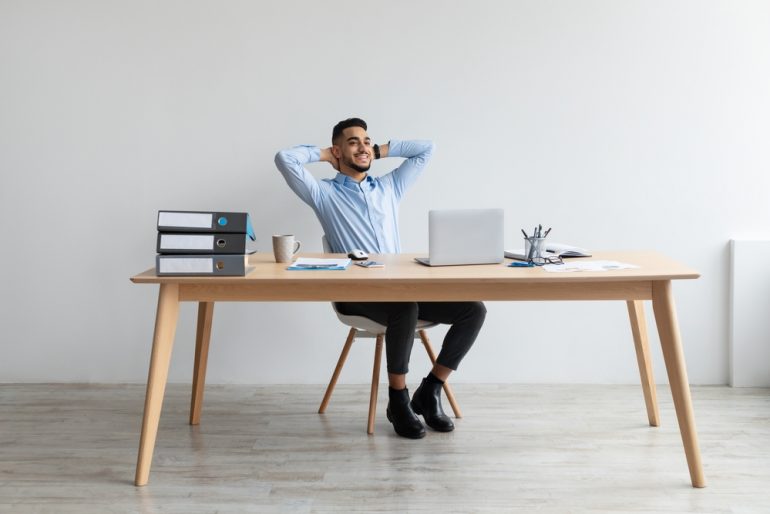 It's difficult to stay fit when you sit all day. It's not simply your fitness that's at stake. Physical inactivity has been related to health problems, diabetes, and even breast or colon cancer. Unfortunately, desk jobs are becoming more popular in society today. And we need those jobs to meet our basic needs. So, how do you mix your desk job with your health and fitness? It will require some effort, but it is doable. Try these suggestions.
Take mini breaks
Just because you work at a desk job doesn't mean you're bound to it all day. Get up at least once an hour to stroll about. Get a drink. Discuss an impending project with a coworker. Walk around or do a little bit of stretching. Just avoid sitting for hours in one position.
Right position
It is important to sit in the right position in the office. Place your feet on the floor or on a small stool to ensure that your legs are supported and that your hips, knees, and ankles are all at 90 degrees. Maintain proper sitting posture by keeping your spine straight and shoulders retracted.
Skip the elevator
It's easy to let the lift become a part of your everyday routine. If you find yourself utilising it frequently, try taking the stairs instead. Little decisions might add up to increased physical activity.
Make use of your free time away from work
Find methods to include exercise time in your life outside of work. Take a group exercise class, go to the gym early in the morning, or go on a stroll with your family in the evening. If you are sitting for long eight hours in the office take out time outside work for your fitness.
Correct placement of computer screen
Correct placement of the computer screen and mouse in relation to the height of the office worker prevents slouching or stretching forward constantly to operate your computer.