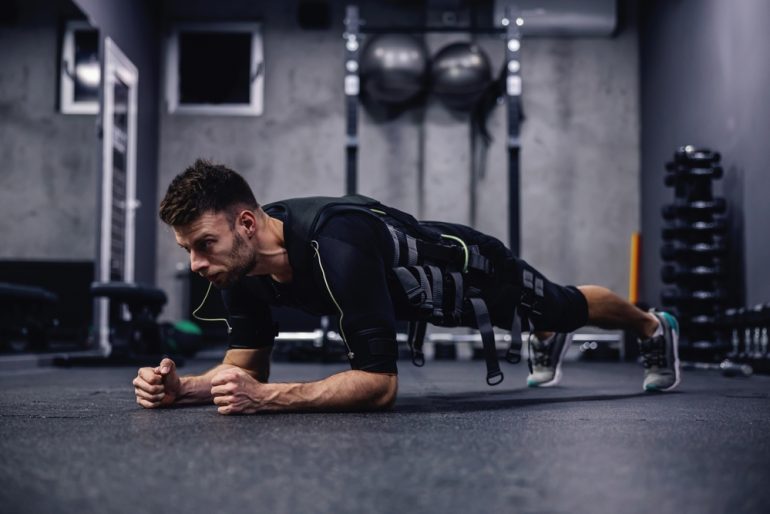 Adapting the exercises to suit an individual's present fitness level helps prevent unnecessary strain or potential injuries, said Aminder Singh, a fitness expert
Planks and push-ups are two popular bodyweight exercises that mainly target the core muscle. Both can be done nearly anywhere as neither do they require any equipment, or much space. But is one exercise better than the other when it comes to achieving your fitness goals? To get the answers, we turned to an expert.
According to Aminder Singh, a fitness expert and founder of Team Aminder, planks are a form of isometric exercise that engage the core muscles, including the abdominals, buttocks, thighs, upper back, and lower back. "By performing planks, you can strengthen multiple muscle groups simultaneously via contractions,".
On the other hand, pushups are a kind of calisthenics exercise that utilise your body weight as resistance. "They are useful for enhancing upper body strength," he added.
Benefits of each exercise
Talking about the advantages of performing planks, Singh said that this exercise involves applying force without any movement, making it a versatile and beneficial exercise for individuals with varying fitness levels. "Another crucial advantage of planks is that there are numerous variations of them to suit individual abilities. Whether you are older, more fragile, or muscular, the plank can be customised to fulfill your specific needs and goals," he added.
As for pushups, Singh noted that they mimic the movement pattern of a flat bench press, making them an ideal alternative to conventional weightlifting exercises. "The resistance applied during pushups is about 63 percent of your body weight. For instance, if you weigh 100 kilograms, you would essentially be pushing around 63 kilograms. The primary advantage of pushups lies in their adaptability, as you can modify the load according to your specific requirements and abilities, ranging from wall pushups for beginners to full-body weight pushups," he continued.
But which is better for beginners?
Singh said that when comparing plank with pushups, the former is easier for beginners. "This is because to perform pushups, you need to first get into a plank position. Moreover, pushups can be difficult as they involve balancing your body weight on your arms and moving up and down. This requires exceptional arm and shoulder strength which can only be acquired by continuous exercise. So, beginners should go for planks first and gradually progress towards pushups or half-pushups," he added.
The expert noted that there are certain cases where caution should be exercised or adaptations should be made.
"Individuals with shoulder injuries should avoid performing direct pushups and rather focus on a progression that slowly builds strength in the shoulder area. This minimises the risk of aggravating the injury. Similarly, individuals with lower back injuries should proceed with caution when attempting planks. They need to follow a progression that gradually strengthens the core muscles without putting extreme strain on the lower back," Singh said.
Concluding, the fitness expert said, "Adapting the exercises to suit an individual's present fitness level helps prevent unnecessary strain or potential injuries. It is essential to listen to your body, respect its limitations and alter the exercises accordingly."