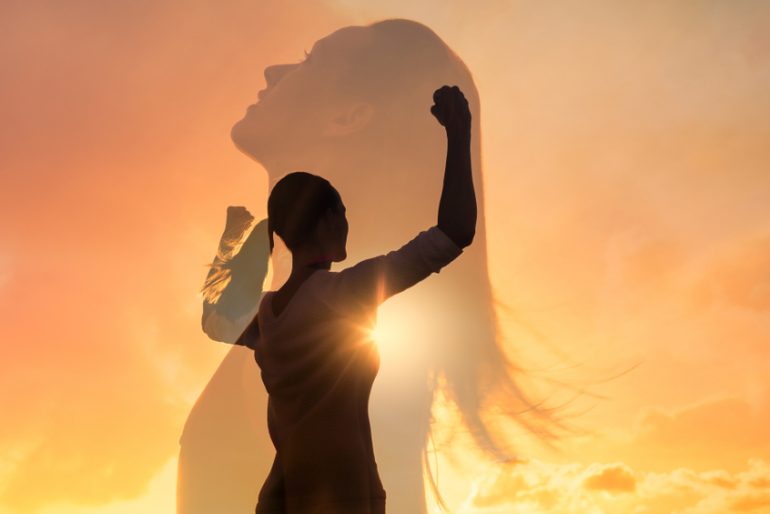 Self-confidence is the key to success, both in personal and professional life. It's an essential trait that helps you believe in yourself and your abilities, making you more resilient and confident in dealing with life's challenges. However, building self-confidence is not an easy task. The worst part is it is expected at work, but is hardly ever nurtured in a healthy and realistic way. Many people struggle with it, often feeling trapped in a cycle of self-doubt, negative self-talk and anxiety.
Feeling this way not only impacts their performance but also how they show up for their peers, family and their community. A lack of confidence can make people avoid crowds, events or speaking up, triggering experiences like imposter syndrome, perfectionism or depression.
But the good news is that there are proven ways to increase self-confidence. In this article, I will share some practical tips to help you boost your self-confidence and achieve your goals.
1. Identify your strengths and weaknesses
The first step in building self-confidence is to identify your strengths and weaknesses. Take some time to reflect on your skills, talents, and abilities. Ask yourself, what are you good at? What do people compliment you on? What are you proud of? On the other hand, think about areas where you struggle or need improvement. Knowing your strengths and weaknesses will help you focus on what you're good at and work on areas where you need to improve. Balance is key here. Everyone seems to know what their weaknesses are, but many cannot identify their strengths so clearly. Spend more time thinking about your superpowers and what makes you unique, and remind yourself your wins at the end of the day. Celebrate who you are and your achievements every day.
2. Set realistic goals
Setting realistic and achievable goals is crucial for building self-confidence. Break down your larger goals into smaller steps, that seem more achievable. Celebrate each step along the way, and use each success to motivate yourself to move forward. There is nothing wrong with setting stretch goals, the problem is when you expect to achieve them 100%, and see not attaining them as a failure. Whatever type of goals you decide, challenge your expectations and make sure they are realistic. When you achieve your goals, you'll feel a sense of accomplishment, which will help you build self-confidence. And when you don't achieve them, determine if the expectation was incorrect or it is just that you need to learn something from it.
3. Practice self-care
Taking care of yourself is essential for building self-confidence. Exercise, eat a healthy diet, and get enough sleep. Taking care of your physical and mental health will help you feel better about yourself and boost your self-confidence.
4. Don't take it personally
The people you surround yourself with can have a significant impact on your self-confidence. Surround yourself with positive, supportive people who believe in you and your abilities. Spend less time with people who bring you down or make you feel bad about yourself, or learn to manage how you react to their comments to not internalize them. You cannot choose what people will say or do, but you can definitely choose not to take it personally and simply let it go.
5. Practice self-compassion
Self-compassion is essential for building self-confidence. Be kind to yourself and avoid negative self-talk. Instead of focusing on your mistakes, focus on what you can learn from them. Remember that everyone makes mistakes, and it's part of the learning process. Who says what is perfect, anyway? We tend to be our worst enemies. Talk to yourself the same way you would talk to your best friend.
6. Embrace failure
Fear of failure and perfectionism are among the biggest obstacles to building self-confidence. But failure is not the end of the road. Instead, it's an opportunity to learn and grow. Embrace failure as a natural part of the learning process, and don't be afraid to take risks.
Building self-confidence takes time and effort, but it's worth it. Growing in this aspect can impact your life and the life of the ones you love, as the self-confidence energy is contagious!
By following these practical tips, you can boost your self-confidence and achieve your goals. Remember to focus on your strengths, set achievable goals, take care of yourself, surround yourself with positive people, practice self-compassion, and embrace failure. With these tools in your arsenal, you can become more self-confident and achieve your dreams.